Tomorrow is little Ava "Superprincess" Rosemeyer's anniversary. I have mentioned before that I read her mum's blog (http://sheyerosemeyer.blogspot.com) regularly ... it's so unusual for me to be touched so deeply by a stranger... but everytime I think of her, I gain a little more patience and my perspective changes... and I hold Beth a little tighter and tell her how much I love her.

Anyway today I found the Carousel Cupcakes coffee place where there is a cupcake made in her memory... (check our their website - http://www.carouselscupcakes.com.au It is a gorgeous little place!)... I plan on going back and having a coffee there soon ... I saw it the other day by accident and got really excited when I saw it... it's just around the corner from Westfield Chermside... so ever since I saw it, I have been wanting to go in there and pick up a cupcake or two...

So today, I picked up a cupcake in memory of Ava...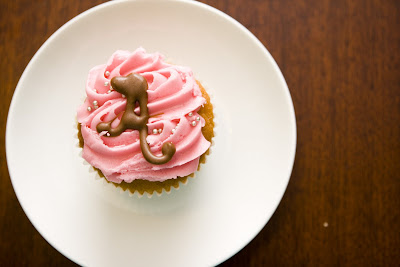 Here's my little bit of Ava...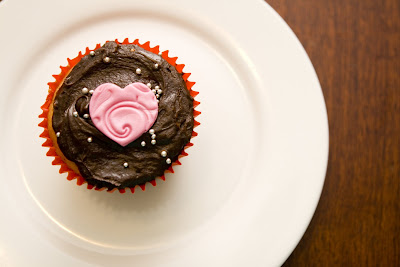 And another cupcake I picked up for Phan - I think it was called "Cherry Heart" or something..















Don't these cupcakes look drool worthy? (Btw - I took these photos with the speedlite and I think I nailed the exposure on them for the first time... I'm really happy with how they turned out!)